We love you and you love us too!
It is our personal service and friendly team that makes us different from many of the other faceless lenders that offer loans online.
We are proud of the services we provide and the customer feedback we receive.
A small sample of some of the reviews we have received are below.
---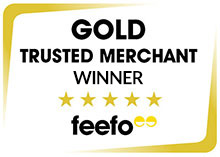 Feefo is a Google Licensed Content Partner, Feefo submits ratings and reviews on behalf of its merchants to be included in to Google's listings

Click here to read all the Feefo ratings from our customers
I found the service by Savvy to be excellent. They trusted me after everyone else did not due to my bad credit. I would recommend them to my friends and family.
Very friendly employees, very efficient, willing to help.
Excellent company, had faith in me when no one else did and helped get my credit rating back on the right track.
Excellent service and communication.
Brilliant service, no messing, they dealt with what I needed quickly and efficiently! Friendly too. Repayments come out of my bank on the agreed date with no issues or problems. Helped me when no one else would. Would recommend.
Easy application and quick payout.

Important information about our loans. Please take time to read about us and how we operate as we take our responsibilities and duties as a provider of consumer finance seriously.
We want you to understand about the finance we provide. Please click here to view more important information. And click here to read some FAQ's before you make an online application for credit.